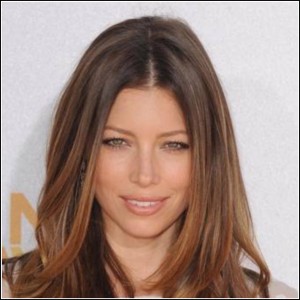 What does Jessica Biel do to stay in such great shape? Whether it's walking her dog, biking through NYC, or taking an outdoor run, Jessica is all about getting outside. It makes total sense: raised in Colorado, Jessica spent her time rafting, snowboarding, and hiking with her parents.
Jessica is a huge fan of circuit training. Celeb trainer Jason Walsh, who has spent time working with Jessica, describes their workouts as grueling: cardio, plyometrics, and strength training. If your curious about just how intense Jason's workouts can be, 

check out one of his 

circuit routines

. Jason has said that Jessica loves push-ups, walking lunges, and seated Russian twists.
A well-rounded workout routine should include a healthy dose of stretching, something Jessica knows all too well.  A huge fan of

yoga

, she told Elle, "Yoga is a constant for me because it keeps my muscles long and flexible." She always tries to fit yoga in at least twice a week.

Follow Jessica's routine, paired with a healthy eating plan, and you too can be bikini ready year round!