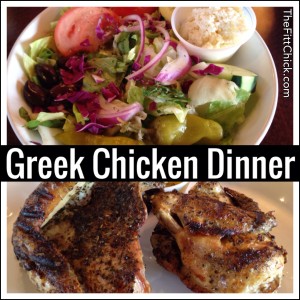 FittCity™ North Shore – You Can Eat Out!
TeddyFabz
Finding a healthy option at a family friendly restaurant can feel impossible, but TeddyFabz has you covered. Every single item is made to order, and can be prepared to your liking.
In addition to a menu with something for everyone, TeddyFabz has a Greek Chicken Dinner that is perfect for any health conscious diner. Not only do you get 2 large chicken breasts with 2 wings, but it also comes with a huge Greek salad.  If you're looking for a fabulous tasting dish that is low in calories, this dinner is for you.  It's chock full of healthy ingredients thanks to using lean chicken breasts and leafy green vegetables.
To make sure you get your Greek dinner FittChick style:
– Order your chicken dinner with all white meat and the juice on the side.
– Substitute the french fries with a Greek salad (feta on the side), and balsamic vinegar as your dressing.
NUTRITIONAL INFORMATION:
Greek Chicken
Serving Size: 2 breasts and 2 wings (about 6 oz without the skin)
325 Calories     0 grams carbs     19 grams fat     39 grams protein
Greek Salad (no feta)
Serving Size: double portion
88 Calories     8 grams carbs     4 grams fat     2 grams  protein
Feta Cheese (optional)
Serving Size: 1 side
75 Calories     1 grams carb     6 grams fat     4 grams protein
You will definitely fall in love with this flavorful Greek chicken.  This is one family friendly restaurant where YOU CAN EAT OUT!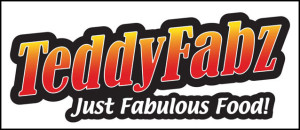 www.teddyfabz.com
663 Lake Cook Road
Deerfield, IL 60015
847.498.5656