Certified Nutrition and Wellness Consultant, Personal Trainer, and Food Allergy Specialist
I turned my passion for health, wellness and fitness into a thriving business as the founder of TheFittChick. As a Certified Concierge Nutrition and Wellness Consultant! I have helped hundreds of people lose thousands of pounds, learn how to eat right, and live healthier, happier lives.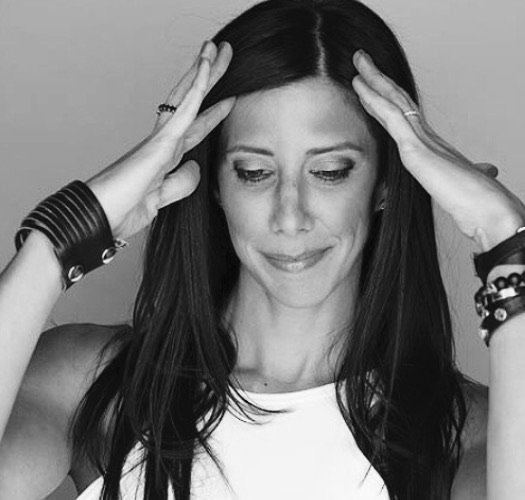 My favorite foods, workout gear and tools, vitamins and supplements, beauty, home goods and everything else you need to live a FITT life.
Weight loss transformations can help motivate you on your fitness journey, help inspire you to continue to lose weight, and motivate you to stay on track with whatever program you are following!  Here are some of the best "before and after" weight loss transformations from TheFittChick plan.  Seeing the progress and dedication of my clients will hopefully motivate you to stick to your fitness goals, no matter what they are!
Are You On The Gel?
The ONLY doctor recommended transdermal product for anti-aging, and weight loss that ACTUALLY works!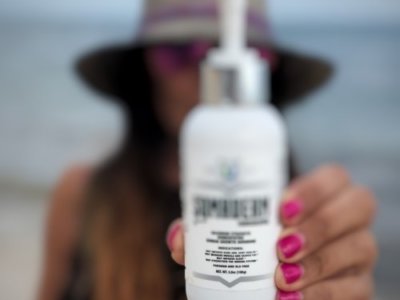 Well hey there! Since I have a lot of new friends following my blog, I thought I'd re-introduce myself and…
­ I have been pretty quiet on TheFittChick page since the start of this pandemic! I wanted to be conscious…
When any of my clients want to share their story, that is the greatest compliment I can ever receive! Today's…
Who doesn't need a recipe that everyone in your family will LOVE? Since my mom got my kids hooked on…
FitDen is an integrated wellness institute that offers several services all under one roof.
At FitDen, you can be sure that your wellness team is working cohesively to manage your health.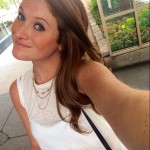 "It's hard to go to college and not gain weight your freshman year. You live in an unfamiliar environment with every bag of chip at the tip of your fingers. Maybe it wasn't just the unhealthy food that caught up to me, but it was not knowing what to eat and when to eat it. Jillian's diet has not only changed my eating habits, but has changed the way I live. I now know when to eat, what to eat, and how much I'm supposed to eat. The Fitt Chick diet is more than just a "diet;" it is a way of life. No matter how much you say you can't diet, or that it's too big of a commitment, Jillian's plan is no such effort. Her 24/7 assistance is like having a personal food guru that's just a text away. Along with her nutritional knowledge, her personal training has completely transformed my body. I can't thank Jillian enough for leading me down this wonderful path to confidence. Now I am "Living the College Life the Healthy way."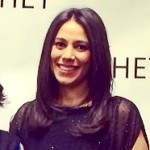 TheFittChick plan has completely changed my life! I have tried every different diet out there but could stick with one longer then 3 months. I have been working with TheFittChick for over a year and a half, and I have never feel like I'm on a diet. Jillian taught me how to take care of my body and make lifestyle changes. TheFittChick program allows me to live my life to the fullest while always staying on plan. I go on vacations, eat out with friends, and go to social events like everyone else. TheFittChick plan is full of creative and delicious foods that are good for my body, and it is customizable to anyone's taste. I had asked for a nutritionist for a gift two summer's ago, and I will always say TheFittChick is the best gift I ever got!"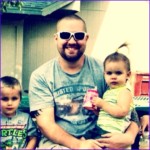 "Working with Jillian is the best thing that's ever happened to me in regards to how and what I eat. I've been on multiple diets such as Weight Watchers, Jenny Craig, and Seattle Sutton. I was not able to maintain any level of commitment and ended up falling back into my bad food habits. The major reason in my opinion is because they are "diets." Jillian's program is not a "diet," it's a lifestyle. You don't have to starve yourself (In fact it's the opposite) and you can find tons of food that you already like. To me, this is key. If you like what you are eating, there is no reason to fall back into the bad habits. For the last 5 months I have taken everything Jillian has taught me and gotten myself to a place I haven't been in over 10 years. I had hovered around 230-235 lbs for quite some time, and I lost almost 25 lbs in my first 7 weeks. I've maintained a weight of 200 lbs for the last 3 months and I've never felt better. Try all the diets you want, but you will most likely have the same issues I've had. Work with TheFittChick and you will learn all the essentials you need to lose the weight and keep it off for good.
"I HAVE BEEN MEANING TO THANK YOU FOR CHANGING MY LIFE. I REALLY WANT YOU TO KNOW THAT IT HAS BEEN ALMOST 3 YEARS SINCE I SAW YOU AND I HAVE NOT ONLY KEPT ALL THE WEIGHT OFF, BUT HAVE LOST EVEN MORE. I AM DOWN TO A 28 JEAN AND A 4 DRESS! I HAVE NOT FELT THIS GOOD IN MY WHOLE LIFE. I WEIGH LESS THAN I DID WHEN I WAS 16! THANKS FOR THE PUSH I NEEDED TO GET DOWN TO A GOOD WEIGHT! I LOVE YOU FOREVER AND WILL ALWAYS BE GRATEFUL! IT'S HARD TO TAKE OFF WEIGHT, BUT EVEN HARDER TO KEEP IT OFF AND I REALLY OWE YOU A LOT! I CHANGED MY HABITS FOR LIFE! XOXOXO"
"133.6 THIS MORNING AND I AM WEARING A PAIR OF JEANS FROM MIDDLE SCHOOL!!!!"
"I'VE GOT TO TELL YOU, I THINK YOUR PROGRAM IS FANTASTIC! I'VE NEVER BEEN ABLE TO KEEP UP CROSSFIT WHILE TRYING TO LOSE WEIGHT. TODAY I PRD MY FRONT SQUAT AND DID THE WOD RX WHICH I NEVER DO. I DON'T KNOW WHAT THE SCALE WILL SAY MONDAY, BUT I FEEL GREAT….THANK YOU!!!"
"HI! I FORGOT TO ASK YOU FOR MORE RECIPES ON MONDAY. I KEEP TRYING TO MAKE YOUR RECIPES AND THE KIDS AND SOMETIMES MY HUSBAND KEEP EATING IT BEFORE I CAN GET IT ON MY PLATE. I END UP MAKING IT TWICE!"
"BYE BYE SIZE 12'S AND 31'S! I JUST TRIED ON ALL OF MY SIZE 10 AND 30 PANTS AND THEY FIT!!!"
"HI! I JUST WANTED TO THANK YOU AGAIN FOR EVERYTHING! YOU ARE AMAZING AND LIFE-CHANGING! I SENT MY BEFORE AND AFTER PICTURES AND THE RESULTS FROM MY INBODY ANALYSIS TO MY TRAINER, PILATES COACH, AND MY FAMILY. EVERYONE IS SO HAPPY AND PROUD OF ME, AND I JUST CAN'T THANK YOU ENOUGH! AND I DEFINITELY COULDN'T HAVE DO IT WITHOUT YOU!"
"130 FLAT…WHICH IS A DREAM! THIS IS MY LOWEST WEIGHT IN 2 YEARS!"
"A NICE PROBLEM TO HAVE…MY SKIRT WAAS TOO BIG THIS MORNING!"
"ON PLANE, BUT GUESS WHAT? EVEN THE SEAT BELT FITS BETTER! I HAVE A LOT OF "EXTRA" BELT NOW!! YIPEEEEE!"
"THANK YOU! I DIDN'T WANT TO COME IN TODAY, BUT YOU REALLY MOTIVATED ME TO STICK WITH MY PLAN:)"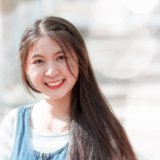 "HI JILLIAN, I JUST THOUGHT I'D DROP YOU A NOTE. I'VE JUST REACHED MY 10 POUND GOAL! IT HAS BEEN SLOW PROGRESS, BUT MOVING IN THE RIGHT DIRECTION THANKS TO YOU! THANKS FOR HELPING ME TO FIGURE THIS OUT"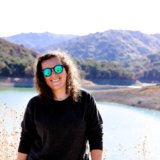 "HI! I AM BACK FROM ISRAEL! AND GUESS WHAT? I DIDN'T GAIN ANY WEIGHT!"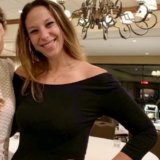 "THANK YOU FOR ALL YOU DO TO MAKE SO MANY MOTHERS HEALTHIER AND HAPPIER AND MORE "FITT" & THEN THEIR FAMILIES TOO! HOPE YOU HAVE A FABULOUS MOTHER'S DAY!"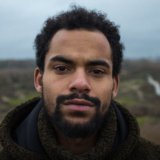 "YOUR SYSTEM FOR EATING OUT IS AWESOME!!! GOING OUT TO EAT AND ALREADY KNOWING WHAT I WAS GOING TO ORDER MADE THE WHOLE THING MORE ENJOYABLE AND RELAXING. THANK YOU!!!!"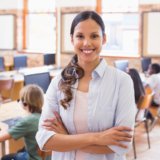 IT IS IS NOW OCTOBER,  AND I HAVE LOST 15LBS! I WENT FROM A SIZE 8/10 TO A SIZE 4/6! I FEEL HEALTHY AND STRONG. I AM NO LONGER SO TIRED OR COLD! I DON'T REMEMBER EVER BEING THIS LITTLE, BUT I LOVE IT! IT WASN'T JUST ABOUT THE WEIGHT, IT WAS ABOUT FEELING LIKE I CAN FUNCTION WITHOUT CRASHING BY 4PM EVERY DAY. IT ALSO FEELS GOOD NOT TO BE SHIVERING ANYMORE!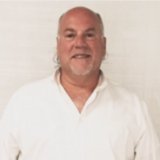 THANKS TO THEFITTCHICK PLAN AND COACHING FROM JILLIAN, I WAS ABLE TO REGAIN CONTROL OF MY WEIGHT!  IN JUST THREE MONTHS, I LOST 25LBS THIS SUMMER.
SO I HAD MY DR. CHECK UP TODAY. HE WAS THRILLED WITH THE WEIGHT LOSS. AND MY BLOOD PRESSURE DROPPED FROM 135/85 TO 120/78!! MY CHOLESTEROL LEVELS WILL BE IN BY MONDAY! HE'S HOPING I CAN COME OFF MY PILLS NOW!! HE WAS ASKING ABOUT YOUR PLAN AND TOLD ME TO CONTINUE WHAT I'M DOING! I'M FEELING SO PLEASED WIT MY HEALTHY RESULTS TODAY! THANK YOU THANK YOU! THIS JUST MOTIVATES ME TO PUSH FOR THE NEXT 30 TO COME OFF
EVERYTHING IS GOING GREAT! I HAVE CONTINUED TO MAINTAIN THE PROGRAM. MY WEIGHT HAS RARELY FLUCTUATED SINCE REACHING MY GOAL. I'M REALLY ENJOYING BEING SKINNY. THANKS AGAIN FOR ALL YOUR GUIDANCE AND SUPPORT
I WENT DOWN 3 JEAN SIZES SINCE SEPTEMBER! JUST BOUGHT A COUPLE NEW PAIRS!
HI JILLIAN. HOW ARE YOU? I JUST TREATED MYSELF TO NEW JEANS AND I'M DOWN ANOTHER SIZE. I'M FEELING GOOD AND LIFE IS GREAT! MISS SEEING YOU AND HOPE YOU ARE DOING GOOD
"WHEN WE STARTED I WAS A SIZE 10 AND NOW MY SIZE 6 PANTS ARE TOO BIG ON ME!! OWE YOU MY LIFE!!"
"I'M TRACKING EVERYTHING ON SPARKPEOPLE AND IT UNBELIEVABLE HOW EASY IT IS FOR ME. TODAY WAS MY FIRST DAY WITH THE PROGRAM AND I HAVEN'T BEEN HUNGRY ONCE. FOLLOWED ALL YOUR RECOMMENDATIONS EXACTLY ON WHAT TO EAT. THANK YOU!!!!!!!!"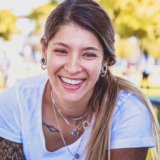 ON ROUND 3 OF NEW JEANS AND DOWN 2 MORE SIZES. WHAT AM I GOING TO DO WITH ALL THE JEANS I BOUGHT IN JANUARY? I'M PISSED! LOL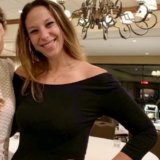 I WAS SO EXCITED THIS MORNING. I WENT DOWN A HALF POUND AFTER THANKSGIVING. THANK YOU FOR ALL YOUR TIPS!
IT'S NOT A DIET- IT'S A WAY OF LIFE, COMPLETELY SUSTAINABLE WHATEVER LIFESTYLE YOU LEAD. THANK YOU JILL FOR GETTING ME BACK ON TRACK TO THE LIFE I WAS MEANT TO LEAD- HEALTHY, HAPPY, AND A FABULOUSLY FITT-CHICK IN MY FORTIES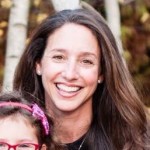 DANA WEISS
"I stared working with Jillian in January 2015 because I wanted to improve my health and diet, as well as the quality of the meals and snacks I was providing for my husband and three children.  I was eating way too much sugar, I was tired all of the time, and I wasn't able to effectively plan ahead to provide healthy meals or snacks for my family.  Jillian and I spent the first few weeks building a meal plan that would work for all five of us.  She educated me on when to eat certain foods, and she helped me with grocery lists and menus.  I immediately started to feel better on TheFittChick plan!  My husband and my kids responded very well also.  They quickly started learning about the importance of proteins, carbs, and fats, and they even started asking me what protein they were having at each meal!  We have actually had fun with this process!  I now feel so much better about my ability to plan healthy meals and choose healthy choices every day for my entire family.  After three months of working with Jillian, I lost 7 pounds and 9 inches!  I was never even concerned about the weight, but rather I wanted to start eating clean food and providing healthy meals for my family.  We accomplished all of those goals and I have never felt better in my entire life!  My kids are eating healthier meals, I am able to effectively plan our meals for the week, and we have all received such a wonderful education about health and nutrition. Working with Jillian for the past three months was one of the best decisions I have ever made.  I am so grateful for her education and her ability to help the five of us become a "Fitt" Family!"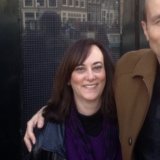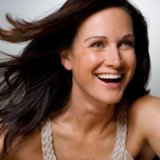 IT'S NOT A DIET- IT'S A WAY OF LIFE, COMPLETELY SUSTAINABLE WHATEVER LIFESTYLE YOU LEAD. THANK YOU JILL FOR GETTING ME BACK ON TRACK TO THE LIFE I WAS MEANT TO LEAD- HEALTHY, HAPPY, AND A FABULOUSLY FITT-CHICK IN MY FORTIES!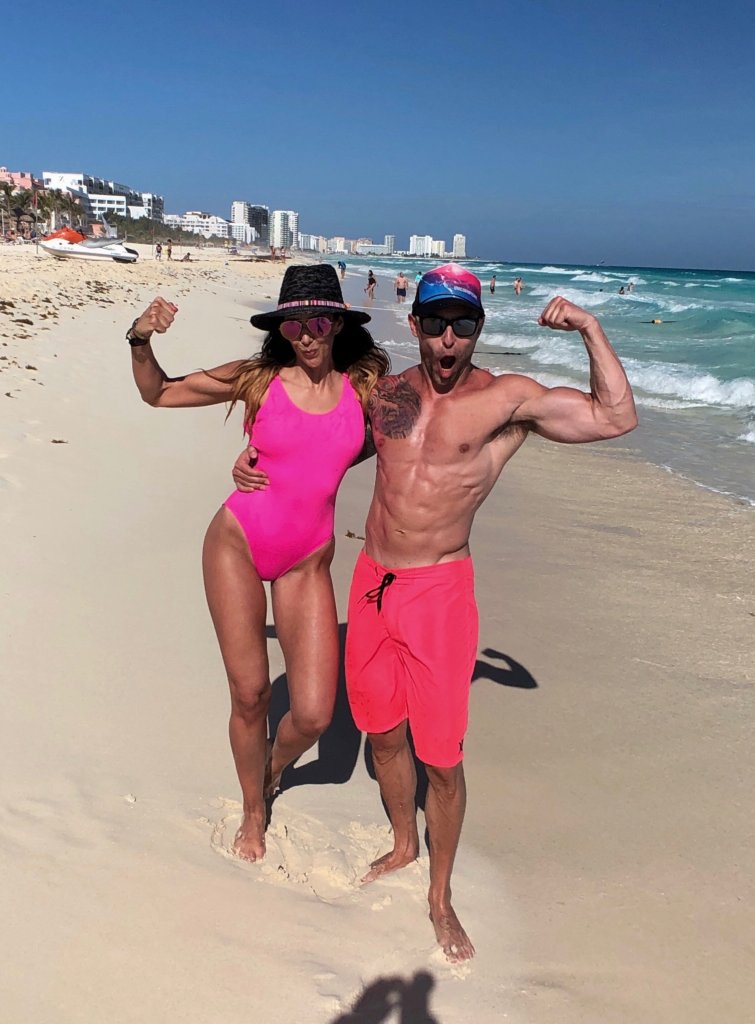 TheFittChick programs are exactly what you need to see success! Together, we will sit down and create a customized meal plan tailored completely to you. We will try and include all the foods you like, so you never feel deprived or as if you are on a diet. I am all about eating big portions of the food you love! I will also give you a grocery list, easy meal ideas, and simple recipes. The best part of working with me comes the constant support. I am always only a phone call, text, or e-mail away. I encourage my clients to contact me with throughout the week for motivation and support! If you are looking for a plan that works, THIS IS IT! Call me today to start Eating More & Weighing Less!