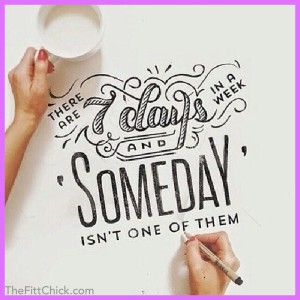 THE GREATEST AMOUNT OF WASTED TIME IS THE TIME NOT GETTING STARTED!
Monday is a great day to press the reset button!  If you are to EAT MORE & WEIGH LESS, check out my weight loss plans HERE!  My customized meal plans are full of your favorite foods so you never feel deprived.  Living a healthy lifestyle is all loving the foods you eat.  Don't let another week go by without seeing results.  Check out some before and after transformations HERE for a little extra inspiration!

Eat Yourself Skinny!