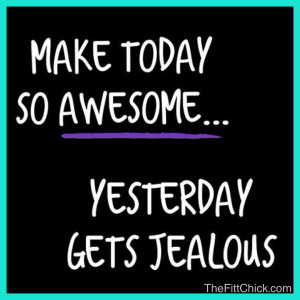 EVERY MORNING YOU WAKE UP IS ANOTHER CHANCE TO GET IT RIGHT!
Monday is a great day to press the reset button! I woke up today thinking we are only 4 weeks away from Halloween, 8 weeks from Thanksgiving, and 12 weeks till the holidays.  Studies show that choosing a definite start date or event for any weight-loss program is crucial.  It can often make the difference between success and failure.
If you are to EAT MORE & WEIGH LESS, check out my weight loss plans HERE! TheFittChick plan is designed to fit in all your favorite foods to curb cravings and never feel deprived.  Living a healthy lifestyle is all about loving the foods you eat, and no one likes feeling like they are on a diet.  Don't let another week go by without seeing results!  Check out some before and after transformations HERE for a little extra inspiration!
Eat Yourself Skinny!