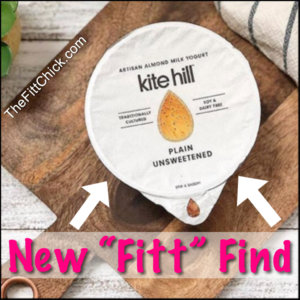 New Favorite Product Alert from Kite Hill!
This Dairy Free yogurt is perfect for anyone looking for a new snack idea. It has no added sugar, only 1 carb, and a nice change up for anyone looking for a new yogurt!
I love this for anyone following any of my programs, or living a healthy lifestyle! It is amazing for those on a Ketogenic Diet, TheFittChick program, great for my vegetarians, and even for my vegans!
Have you tried this almond milk based yogurt? And what is your favorite way to flavor it?
#dairyfreeideas #snackhappy #tuesdaytip#keto #lchf #healthyfood #eatrealfood#dairyfree #glutenfree #kitehill#whatsonmyplate #keepitsimple#glutenfreefoods #instagood #ketosis#lowcarb #fueledbyketones #fatfueled#vegan #kitehillyogurt