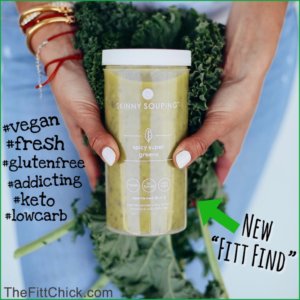 Skinny Souping is FINALLY available at my local grocery store! If you have not tried this mouth watering soup, you are missing out!
Skinny Souping is veggie & broth based, always fresh and has absolutely no preservatives! The founder, Alison Velazquez, decided to create a line of fresh plant-based soups, that when combined could offer not only detoxifying benefits, but also be nourishing as well.
This Chicago based company believes when it comes to food – less is more. So they like to keep things simple, which is exactly how they make their soups. Simple all-natural ingredients, thoughtfully combined to provide maximum nutrition while also being delish.  All of the flavors were created from inception to be delicious hot OR cold.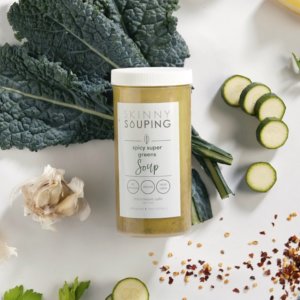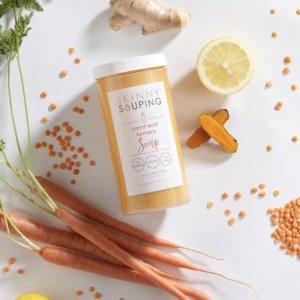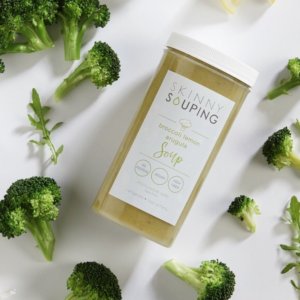 This is definitely a #fittchickapproved food that I have been raving about since I first tried it last year! I could not be more excited that it is now available just around the corner from my house! If this isn't available near you, order it HERE! If you love soup like me, this is one #fitfood you will want to have in your fridge all winter long!
Live Fitt!…Be Fitt!