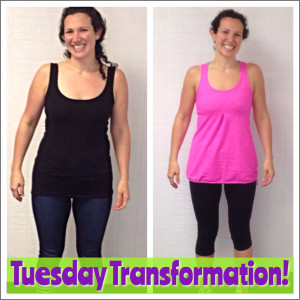 The first step to losing weight is deciding you want to make a change and getting motivated to accomplish your fitness goals. After giving birth to her third baby, Aimee was ready to get healthy and earn her body back. Motivation and determination helped her shed 15 pounds and lose 10 inches!
In just 12 weeks, Aimee was able to achieve her goals through hard work and will power. Her constant smile and positive attitude has helped her to be successful, as well as inspire others to stay committed.
3 MONTHS FROM NOW, YOU WILL HAVE WISHED YOU STARTED TODAY!
If you are ready to EAT MORE & WEIGH LESS; check out my plans at HERE!
Let Aimee inspire you to EAT YOURSELF SKINNY!