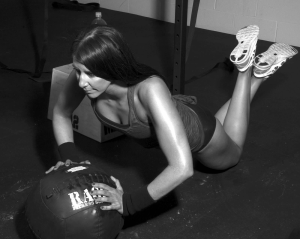 If you've found me, you know I live each and everyday to help empower others to achieve their optimum health. As your certified Nutrition & Wellness Consultant, I will help you develop and implement a wellness plan in order to achieve long lasting results. Whether your focus is on health, weight management, chronic disease or sports nutrition, I will design a customized program to help you get there.​
​At the end of our time together, you will walk away with recipe ideas, motivational techniques and helpful tips to make losing weight easier for you. To make sure you stay focused, I promise the ultimate support throughout your weight loss journey. Your program will be structured to fit your schedule, your lifestyle, and we will communicate constantly to keep you motivated and stay on track.
Prior to my role as "TheFittChick," I was a teacher for 10 years. While working in early childhood education, I specialized in bringing health and wellness into the classroom. I spoke at innumerable teacher conferences and wrote countless grants reaching out for support to make health education part of the Chicago Public School system.
On a personal note, I have a strong passion for all types of functional fitness training, cooking, and fashion! My greatest accomplishment is my 2 sons, Ryder and Cooper, who make everyday better! And my amazing husband who has been my best friend and biggest supporter since we were 11 years old. We live everyday in our house to be active, eat healthy, and live Fitt!