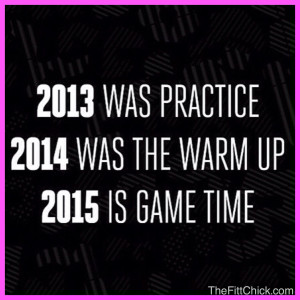 YOU DON'T NEED A NEW YEAR TO MAKE A CHANGE, YOU JUST NEED A GOAL!
So many of you are just getting back from time with family or a winter getaway.  Staying healthy on vacation isn't easy, and getting back into a routine after the holidays can be rough.  Today is a new day, and the perfect opportunity to get serious and see results!  NO More Excuses! The kids are back in school and its time to get to the grocery store and fill your fridge with healthy foods!
If you are looking to start 2015 off with a fresh start, TheFittChick plan could be perfect for you! If you want to lose weight while never feeling like you are on a diet, never feeling hungry, and eating huge portions of the foods you love, then my program is made for you.  Even better: you can drink alcohol if you choose, eat bread if you want to, and eat out everyday if you feel like it. Every plan is customized to each individual client, and getting healthy should always include real food for real life!
Check out my plans HERE if you are ready to EAT MORE & WEIGH LESS!  And check out these inspiring TRANSFORMATIONS to get motivated and see results!
Eat Yourself Skinny!
Related Posts