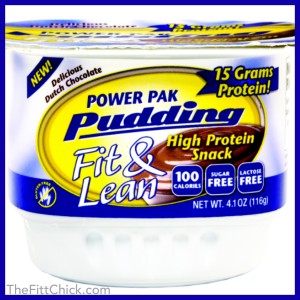 Who doesn't love a creamy and delicious low calorie, ready-to-eat snack packed with 15 grams of protein and 0 grams of sugar? 
I have told you about MHP's other protein pudding, but this new item is only 100 calories and a great way to add protein to your diet! I also love that it is gluten-free and lactose free!  I personally love to sprinkle a little PB2 on top!  Feed your muscles and powder up your body with this muscle-building snack!  This is one delicious treat you can enjoy and not feel guilty about!

Eat Yourself Skinny!