Check out my new fitness toy! My InBody 230 just arrived, and it will take the guesswork out of learning your baseline health and fitness levels. Schedule an appointment today to get a comprehensive, easy-to-read, assessment to discover your metabolic rate and how many calories you should consume daily to lose weight or build muscle.

The InBody is the most accurate scale on the market, and Bio-Scans are the best way to assess your body and optimize your performance of your diet and exercise program.
Used to analyze body composition, the Inbody Scan can measure lean mass and body fat. Utilizing state of the art technology and electrical impedance, the scan can track total body weight, body fat mass, and skeletal muscle mass. Check out the easy-to-read print out you get with every scan. Use these numbers to meet your fitness goals, and see how fast you can lower your percentage of body fat and see the results you are working towards.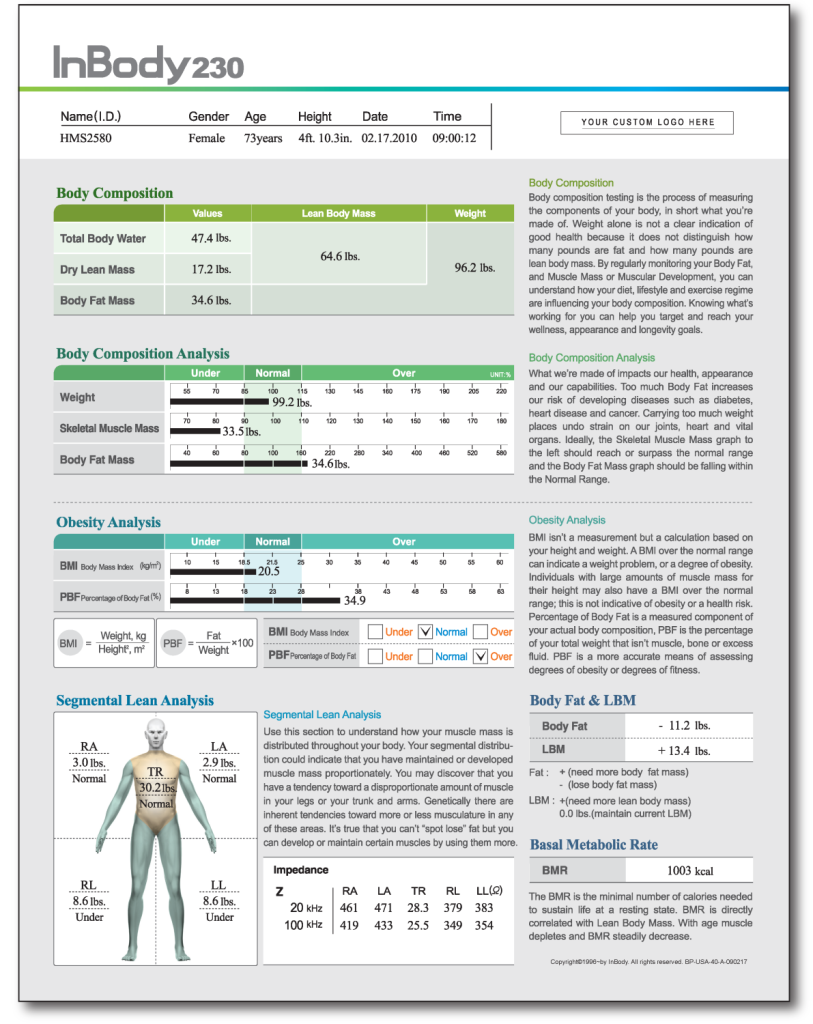 I am so excited to have another tool to help my clients reach their goals.  Whatever plan you are following or exercise routine you do, an InBody scan can help you reach your goals faster.  Call today to schedule a 30 second scan that will change your life. Special promotions running till January 31st!
Live Fitt!…Be Fitt!
Related Posts