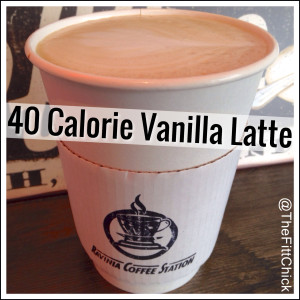 FittCity North Shore – You Can Eat Out!
Ravinia Coffee Station is excited to promote their healthy version of this classic coffee drink.  Did you know a tall skim latte has close to 100 calories, 15 grams of carbohydrates and 15 grams of sugar?  That's equal to 11 gummy bears or 5 tootsie rolls! 
If you want to satisfy your daily coffee fix, stop in to this local coffee shop for a FittChick "approved" sugar-free vanilla latte with only 40 calories, 1 gram of carbs, and ZERO grams of sugar!  How do they do it?  They use unsweetened vanilla almond milk in place of skim milk to create the rich and creamy latte you love, with half the calories.  Click HERE to see why so many people are making the switch to almond milk.

Located in the heart of the Ravinia neighborhood, this is one coffee shop where YOU CAN EAT OUT!

723 St. Johns Ave
Highland Park, IL  60035
847-748-8439