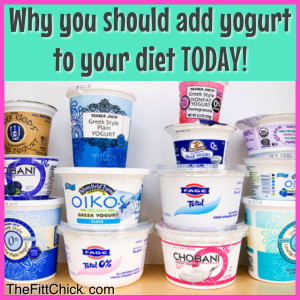 TWEAK OF THE WEEK
In a recent study, participants who ate yogurt containing probiotics daily lost 3 to 4 percent of their body fat over six weeks.  Another study showed that eating 18 ounces a day of yogurt can help you drop a jeans size.  People who ate that much, in conjunction with cutting their calories, lost 2 percent more weight and 81 percent more belly fat than dieters who skipped their yogurt.
Probiotics favor fat burning over fat storage, and help regulate your digestion.  To find a yogurt with probiotics, look for lactobacillus and the words "live and active cultures" on the container.  For a great on-the-go breakfast, try TheFittChick Overnight Oatmeal!
Eat Yourself Skinny!