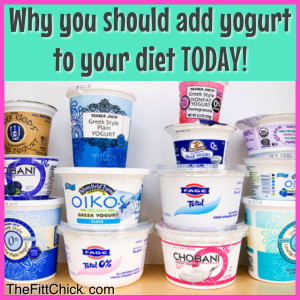 TWEAK OF THE WEEK
In a recent study, participants who ate yogurt containing probiotics daily lost 3 to 4 percent of their body fat over six weeks.  Another study showed that eating 18 ounces a day of yogurt can help you drop a jeans size.  People who ate that much, in conjunction with cutting their calories, lost 2 percent more weight and 81 percent more belly fat than dieters who skipped their yogurt.
Probiotics can help support a healthy gut microbiome, which plays a central role in many aspects of health. Women may be especially interested in microbial balance, which can help support the body's normal pH and offer several other benefits. In addition to supporting digestive function, many probiotic supplements formulated for women also contain ingredients designed to address other health interests as well. In fact, some of the best probiotics for women may also help support healthy skin, healthy cognitive function, and healthy immune function system.
Probiotics favor fat burning over fat storage, and help regulate your digestion.  To find a yogurt with probiotics, look for lactobacillus and the words "live and active cultures" on the container.  For a great on-the-go breakfast, try TheFittChick Overnight Oatmeal!
Eat Yourself Skinny!