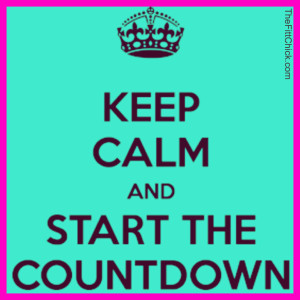 Let the countdown begin!  With the cool weather just around the corner, its time to get on a plan and start seeing results.
If you are ready to get healthy and make a change, the 8-week jump start might be just what you have been searching for.
For only $199.99 you will receive TheFittChick™ on-line plan, a grocery list, TheFittChick original recipe ebook, meal ideas, and 24/7 support through a Facebook Group and email. I will even offer you (if you are local) a free 15 minute appointment where you come in for measurements and a body composition analysis so you see the best results possible!
Once you sign up you will receive everything you need to get on plan and start seeing immediate results.  What are you waiting for?
8 WEEKS FROM NOW YOU WILL WISH YOU HAD STARTED TODAY!
The first week of February will be our official start week, but feel free to start and end on a date that works for you.  In just 8 short weeks you will have created healthy habits that will last a lifetime.
Get committed to making changes, and get in the best shape of your life. Email TheF[email protected] or comment below with any questions you have!
Eat Yourself Skinny!