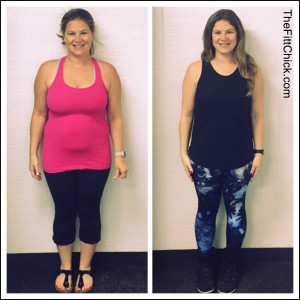 I could not be more excited to reveal my first "Tuesday Transformation" of 2017. 
The first step to losing weight is deciding you want to make a change and get motivated to accomplish your goals. After giving birth to her third baby, Kim was ready to get health
y and earn her body back! Motivation and determination helped her shed 21 pounds and more then 15 inches.
With weekly nutrition appointments for accountability, tracking her food daily, and consistent exercise at WHEELPOWER Studio, she was able to see phenomenal results in a short amount of time. She even made it through a trip to Disney World, a bachelorette weekend, a wedding, and all the winter holidays; always seeing the scale move in the right direction. By using her customized meal plan, sticking with her consistent workouts, and never making excuses, she has completely transformed her body, her mind, and her lifestyle. I love this amazing picture Kim's husband posted to show how proud he is of her hard work and dedication just one year after their baby was born!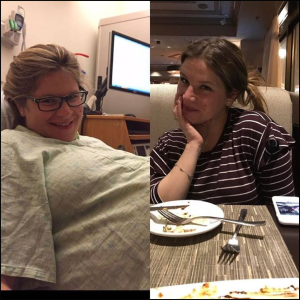 Kim says, "TheFittChick and the Staff at WHEELPOWER Studio were integral to my success. Without their help and support, it would have much more difficult to achieve these results. I'm not done yet, but I've learned so much from TheFittChick program and will continue to use her knowledge while I bust my ass in the gym!"
Kim never let her busy life stop her from seeing the results she was looking for. Even with three young kids, and a brand new baby, she learned and followed the TheFittChick program and is starting 2017 down 7.1% body fat! Let this journey inspire you to start your own motivating story TODAY! If you are ready to EAT MORE & WEIGH LESS, click HERE to schedule an appointment! And check out more before and after success stories HERE!
Are you ready to Eat Yourself Skinny?
Related Posts