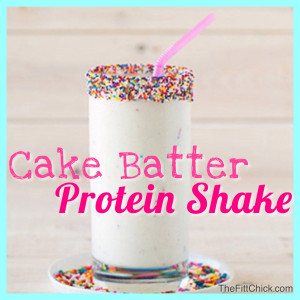 HAPPY BIRTHDAY TO ME!  In honor of my birthday, I used my kids favorite new protein powder flavor to create "TheFittChick Cake Batter Protein Shake".  Protein shakes are a convenient pre-or-post workout meal, or a great breakfast for anyone on the go. Most homemade shakes combine fruit, milk, and protein powder to create a fast and simple helping of protein and carbohydrates. A quick breakfast option is always a winner in my house, and my kids love a protein shake before school. I recently posted how oatmeal is the #1 breakfast item your kids should be eating. Adding oatmeal to a protein shake is the perfect way to start your day with a great tasting meal that is full of the healthy nutrients.
Adding old-fashioned rolled oats makes a shake thicker and increases the fiber content which keeps you full. Try this oatmeal filled shake the next time you or anyone in your family are looking for a healthy and energy-filled breakfast on the run!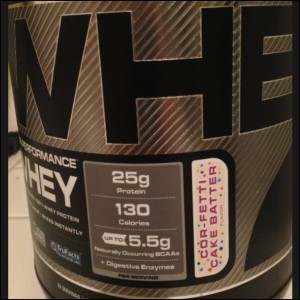 TheFittChick Cake Batter Protein Shake
INGREDIENTS

:
–       1 cup unsweetened vanilla almond milk
–       ½ cup shaved ice
–       a few drops of liquid Stevia (optional)
–       sprinkles (optional)
DIRECTIONS

:
Combine all ingredients together until smooth.

Top with sprinkles.

Enjoy!
Eat Yourself Skinny!
For more quick & simple recipes created by TheFittChick, click HERE!