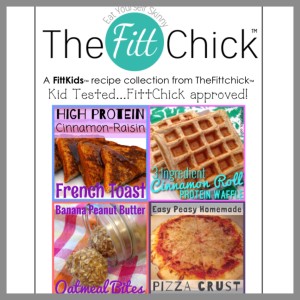 I am thrilled to finally be able to share my FittKid's Recipe eBook!  I have been testing and re-testing these recipes for almost two years on my kids and all their friends!



Toddlers, teens, and adults alike will enjoy these healthy kid-friendly (and diet-friendly) meal and snack ideas. This recipe eBook contains delicious foods kids will eat, a

nd nutritious meals moms will love!  Every recipe can be made for everyone in your family, whether they are in elementary school, a high school athlete, or an adult trying to eat healthy or lose weight.  I know you will love all 31 recipes!  

Check it out HERE!
Eat Yourself Skinny!