Because I take fat loss seriously, I use the most advanced non-invasive Body Composition Testing machine available! The InBody is the most accurate scale on the market, and can even measure the different parts of your body independently to accurately determine exactly what you are made of, and the best way to assess your body and optimize your performance of your diet and exercise program.
I love that in just 3 months this 15 year old put on 6.1 pounds of muscle and lost 3.1 pounds of fat with a combination of healthy eating and CrossFit. The Next example was a 35 year old girl who was living on zone bars and wanting to learn how to eat healthy. With just a few tweaks to her existing diet, she was able to lose 3.1% body fat and lose 5 pounds in just 12 short weeks!
Used to analyze your body composition, the Inbody Scan can measure lean mass and body fat. Utilizing electrical impedance, the scan can track total body weight, body fat mass, and skeletal muscle mass. Check out the easy-to-read print out you get with every 30-second scan. Use these numbers to meet your fitness goals, and see how fast you can lower your percentage of body fat and see the results you are working towards.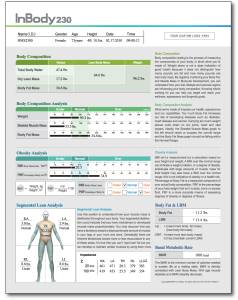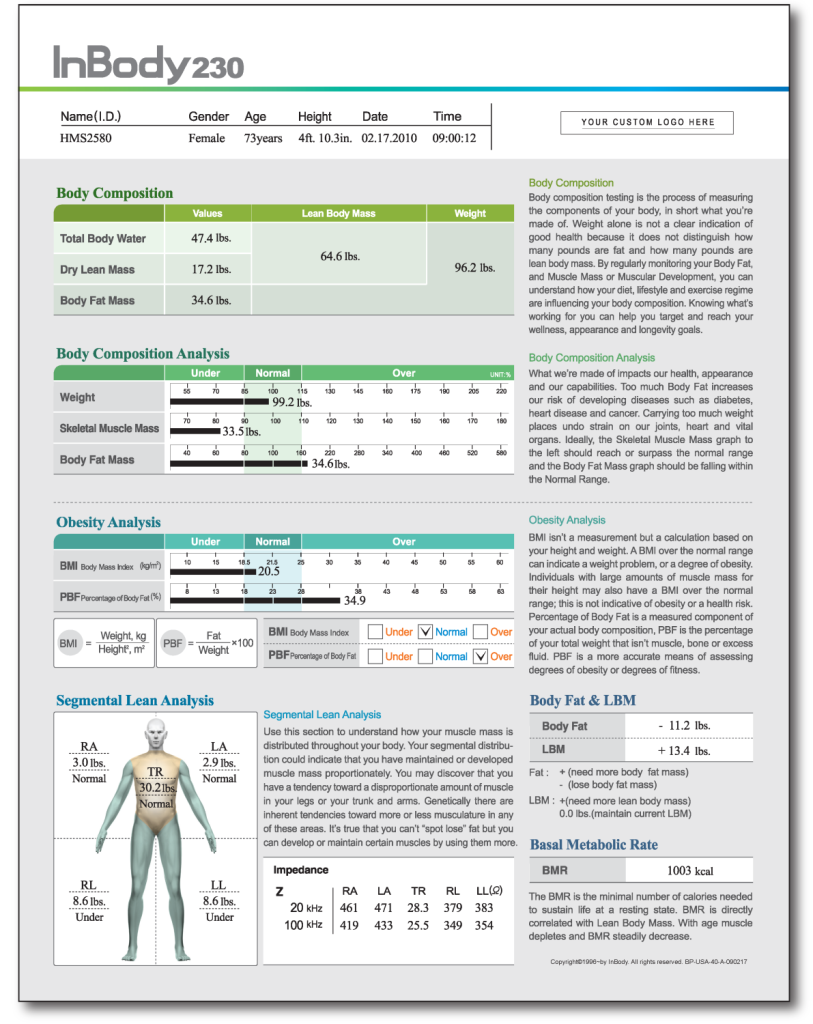 The InBody 230 is all you need to take the guesswork out of learning your baseline health and fitness levels. Schedule an appointment today to get a comprehensive, easy-to-read, assessment to discover your metabolic rate and how many calories you should consume daily to lose weight or build muscle.
Any tool that will help my clients reach their goals is one I want to have.  Whatever wellness plan you are following or exercise routine you do, an InBody scan can help you reach your goals faster, and find out if you are actually getting results.  If you are looking to start a healthy lifestyle, TheFittChick program might be just what you are looking for! Call today to schedule a 30-second scan that will change your life!
Live Fitt!…Be Fitt!
Related Posts