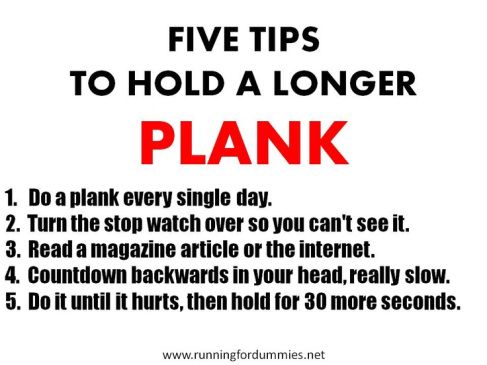 "Fitt" Friday from TheFittChick…
"One of the greatest exercises to work your abs is actually one of the simplest. It's called a plank and it's used for building core strength and endurance. I love the plank also because it's an isometric move which means you don't do anything but hold the position.
Research has shown how planks are beneficial for your overall health including: stabilizing your spine, prevent lower back pain, and building core strength. Planks are also used in many rehabilitation programs since they're isometric so if you're ever hitting plateau's then exercises like this can help. Having trouble holding yourself up in a push-up position or slouching over while you work? A weak core could be the cause."
Start incorporating planks into your daily life and you will see fast result in feeling stronger and getting leaner!
Live Fitt!…Be Fitt!