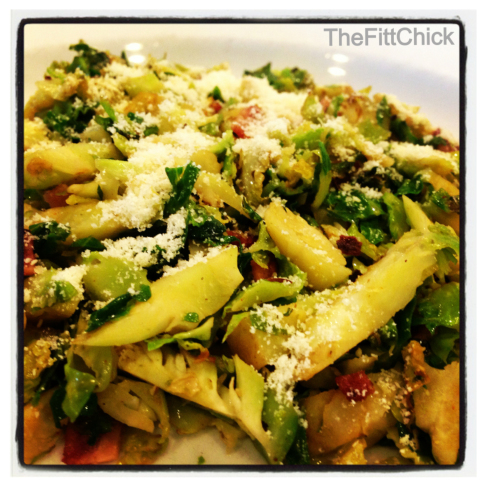 SPICY SHAVED BRUSSEL SPROUTS WITH CRISPY BACON ANDTOPPED WITH PARMESAN CHEESE!
I am always working on new recipes, and especially new side dishes! It's easy to grill a chicken breast or some steak, but the side dish can steal the show. Tonight's experiment is a definite keeper!
Look for this recipe in my upcoming ebook!
Live Fitt!…Be Fitt!