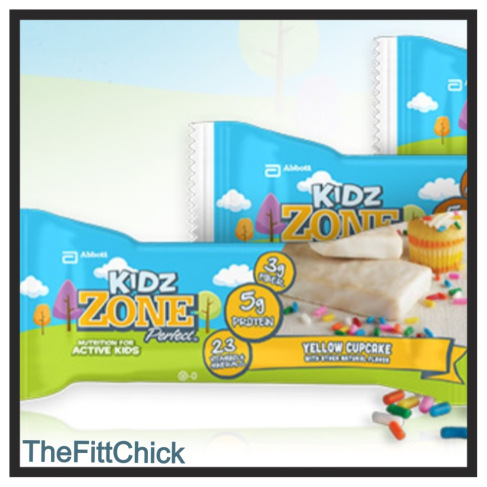 I am always on the hunt for on-the-go snack ideas for kids that are a healthy AND taste great! All moms wish their kids would make more nutritious choices, and most kids wish they liked healthy food as much as junk food.
Since kids are usually very active, a snack that is packed with protein, fiber, and vitamins is the ultimate goal. All to often parents are in a rush or forget to pack a snack, and end up pulling through a drive through or buy junk in a vending machine.
The Kidz ZonePerfect not only tastes amazing, but is definitely easy and quick for busy kids and health conscious moms. With 5 grams of protein and 3 grams of of fiber, you can feel good about handing over a sustainable snack that will help keep your kiddies away from the junk!
Check out this FittChick "approved" snack. It is a "Fitt" find my family is so glad we discovered!
Live Fitt!…Be Fitt!