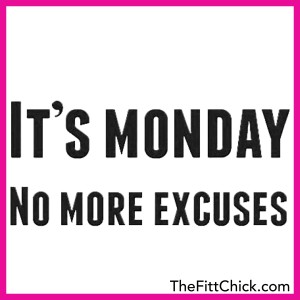 Getting back from the Holiday weekend can be tough! NO More Excuses! Let's do great today and tomorrow and the next day and the day after that!
It's a new day, new week, and a new month!  What are you doing to get fit?
If you are ready eat more and weigh less, check out my plan at HERE!
~Eat Yourself Skinny~