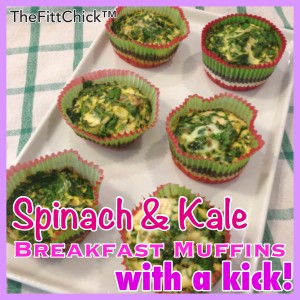 I knew it was going to be one of those Saturday mornings. Feed 2 kids before basketball, take care of the dog, make a healthy breakfast and leave the house by 8:45. These egg white veggie muffins are my go-to morning meal!
Low calorie, very filling, and full of fiber and protein. I paired this with a huge bowl of oatmeal and ran out the door.
Studies show making breakfast a healthy habit can help you lose weight. Get this recipe and so many like it in my recipe eBook at HERE!
Eat Yourself Skinny!