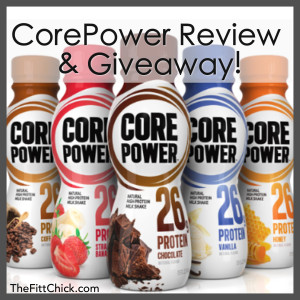 Protein builds muscle and tissues that help the body work.  It also plays a critical role in fighting infections and providing energy!  The amount of protein your child needs depends on his age, body size, gender and activity level; and according to the American Academy of Pediatrics  protein should make up about 20 percent of your child's daily calories.  In other words, kids usually need to eat about ½ gram of protein for every pound of body weight.  Very athletic older children and teens might need up to a gram of protein per pound of weight to sustain their energy.
Core Power is a Chicago-based protein drink named the "Official Protein Drink of the Sochi 2014 Olympic Winter Games." It is made with high quality, high-protein milk to power and strengthen its users and give energy and vitality to active kids.  It has more calcium and more vitamins (and lactose free) then its competitors.
Milk is one of the best sources of protein, helping to build lean muscle and recharge the body when consumed directly after physical activity. Core Power is the real-milk based sports recovery drink and contains natural whey and casein proteins found in milk – never removed from their original liquid state. The brand features simple ingredients and great taste!
Core Power is available in two varieties: the CORE version has 26 grams of protein and 240 calories, and the LIGHT version has 20 grams of protein and 150 calories.  My kids love the strawberry banana and the chocolate flavor.
If you are looking for a quick breakfast before school, an after school snack on the run, or an on-the-go snack between games, I highly recommend Core Power for your family.  When your kids find out its good enough for the 2014 Olympic athletes, they will definitely be ready to guzzle it down themselves!
Live Fitt!…Be Fitt!
TO WIN A FIT-PAK GIVEAWAY FROM CORE POWER, FOLLOW THE RULES ON www.Facebook.com/TheFittChick
~Follow @CorePower on Instagram, Twitter, and Facebook~