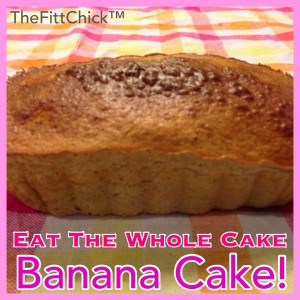 EAT THE WHOLE CAKE…Banana Cake!
Who doesn't love homemade warm banana bread first thing in the morning? I can make this batter and bake this cake in under 30 minutes.

The best part is that it is low in calories and filled with 23 grams of protein. For this recipe and more just like it, check out my eBook HERE!

Eat Yourself Skinny!