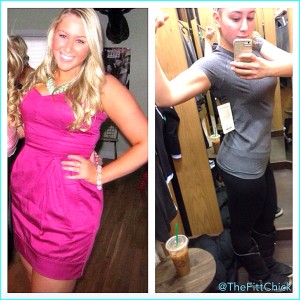 For the past 6 months Marissa has made getting healthy and working out a priority in her life.  She has been dedicated to trying new workouts and finding one she loves.  She recently has made Pure Barre a huge part of her workout routine and has seen fantastic results.
Just out of college, working her first job, and living the city life didn't stop her from seeing the results she was looking for!  She is such an inspiration to young 20 somethings who think late nights and alcohol can derail a healthy lifestyle.
Let Marissa inspire you to get started and start seeing results today!  If you are ready to Eat More & Weigh Less, check out my weight loss plans HERE!
Eat Yourself Skinny!