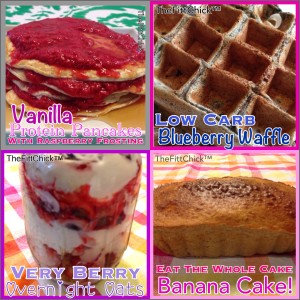 Are you looking for new breakfast ideas that will help you eat healthy and lose weight! These 4 breakfast recipes are all available in my eBook available at:
https://thefittchick.com/product/thefittchick-recipe-ebook-volume-2/
Every recipe can be made gluten-free, sugar-free, low-carb, or low-fat. This is a cook book that will definitely help you Eat More & Weigh Less!
Eat Yourself Skinny!