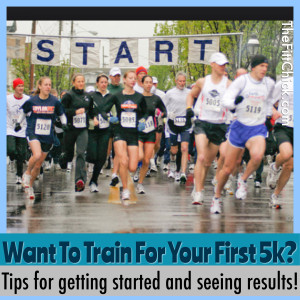 HOW RUNNING A 5K MAY HELP YOU GET THE SUMMER BODY YOU WERE HOPING FOR!
"Running is the most effective and convenient form of exercise for a lot of athletes. If you own a pair of sneakers, you're ready to start. Adding running to your existing fitness plan will raise your metabolism, lower your stress, and decrease your fat!
"Too many people have been turned off of running simply by trying to start off too fast. Their bodies rebel, and they wind up miserable, wondering why anyone would possibly want to do this to themselves."
This is why I love the The Couch-to-5K Running Plan. "Why should you train for a 5k?  Because you can. The 5k is the shortest distance event out there, and the most common one to find. If you're going to run to become healthy, then training for a 5k is something you can do. Being short, it won't be agonizingly painful for any new runner. It's the best kind of race for a newbie!
Running has so many health benefits for you body as well as your mind. Some of these benefits include weight loss, improved cardiovascular health, improved bone health, improved mood and better coordination. Best of all, did you know the average person burns about 125 calories per 10 minute mile?"
Click HERE for help getting started! Who knows? Maybe you'll be running a Mother's Day, Memorial Day, or a 4th of July 5K!
Because it doesn't matter how fast your going….your still lapping everyone else on the couch!
Live Fitt!…Be Fitt!