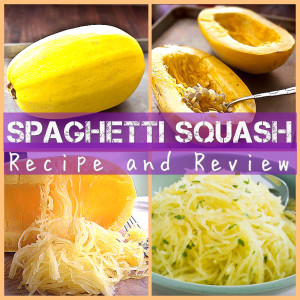 SPAGHETTI SQUASH
Vegetables are a great way to bulk up your meals and they can help contribute to your weight loss goals. The more greens you eat, the more fiber, vitamins, and minerals you consume!
Spaghetti squash is my newest obsession! It is rich in nutrients, low in calories, and high in fiber. It is also known for its manganese-content which is great for your metabolism, strong bones, calcium absorption, and blood sugar regulation. And thanks to its high fiber content it aids in digestion, keeping you full longer. The best part is that a huge plate of spaghetti squash has only 80 calories and is low in carbohydrates.
If pasta is your diet down fall or you are looking for a filling new veggie, add spaghetti squash to your go-to side dishes. Check out this recipe for a family friendly dinner that will have everyone asking for more!
Eat Yourself Skinny!
TheFittChick™ Baked Cheesy Spaghetti Squash…
Ingredients:
– 1 medium spaghetti squash
– 1 cup 0% plain Greek yogurt
– 2 TBSP freshly chopped chives
– ¼ cup shredded Parmesan cheese
– sea salt and pepper to taste
Directions:
1. Preheat the oven 400.
2. Cut the squash in half and scrape out the seeds. Microwave the halves on a plate, cut side up, for 12-14 minutes or until very soft.
3. Scrape out the flesh from the squash with a fork and set aside.
4. Toss "spaghetti" with chives, Greek yogurt, half the Parmesan, sea salt, and pepper.
5. Pour into a baking dish and sprinkle with remaining Parmesan cheese.
6. Bake for minutes or until the top is golden.
7. Enjoy!