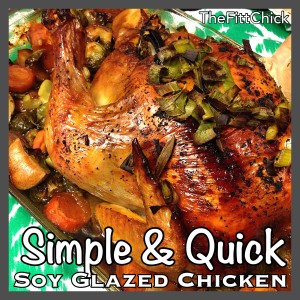 Who doesn't love a recipe that is fast, simple, and great for an entire family! This chicken recipe is kid-friendly, gluten-free, and low-cal. And the best part is the prep time is under 10 minutes for a dinner that looks like it took hours to prepare!
Find out how to make this quick and healthy dinner in the TheFittChick's original recipe eBook! Check it out at https://thefittchick.com/product/thefittchick-recipe-ebook/
Eat Yourself Skinny!