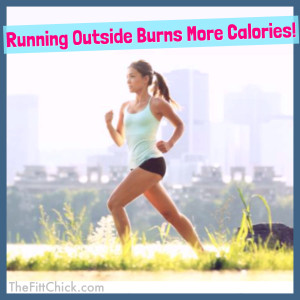 RUN OUTSIDE FOR A BIGGER CALORIE BURN!
Did you know that you run 27% slower on a treadmill then you do outside? The reason being that a stationary background makes you think you're moving faster than you really are.
With warm weather coming its time to get outside to run faster, rev up your metabolism, and burn more calories!
Live Fitt!…Be Fitt!