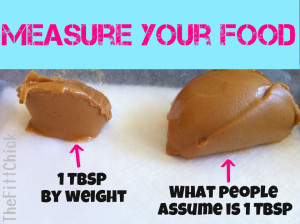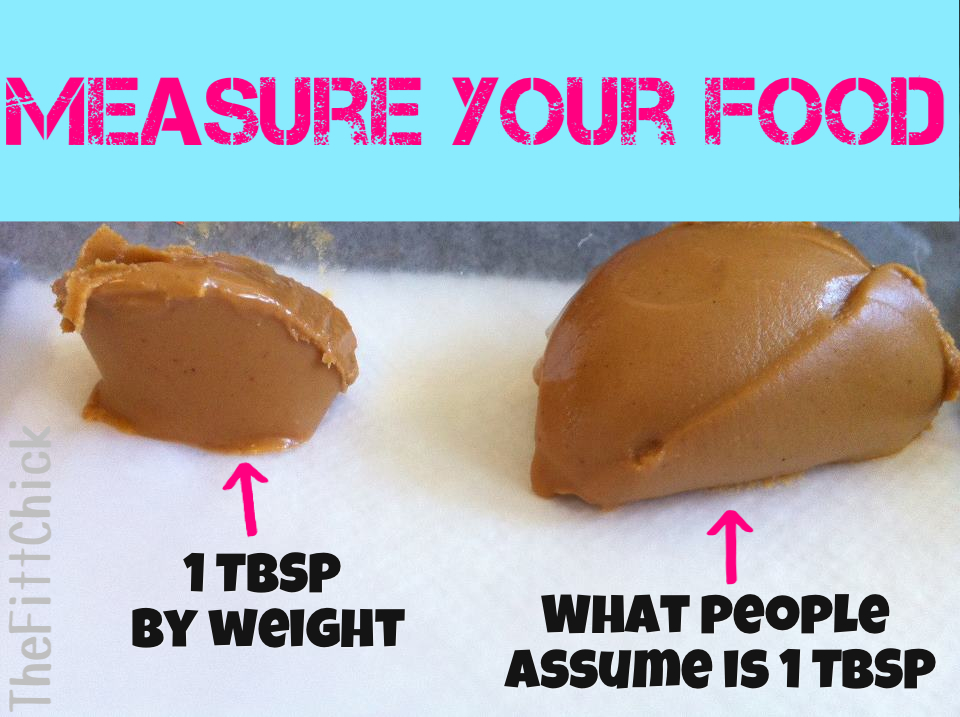 WEIGHT & MEASURE YOUR FOOD!!!!
One of the key ways to lose weight and maintain a healthy lifestyle is through portion control. Research has shown that Americans often underestimate how many calories they are consuming each day by as much as 25%.
Weigh and measure out your foods when you can, that way you will know exactly what you are eating! The difference between one and two tablespoons of peanut butter on a daily basis could be the reason you lose or gain weight at the end of the month.
Peanut Butter is a healthy and FittChick "approved" fat source. But just like many nutritious foods, to much of a good thing can lead to a few extra pounds you were not planning on.
Live Fitt…Be Fitt!!